Registration of EV SSL (Greenbars)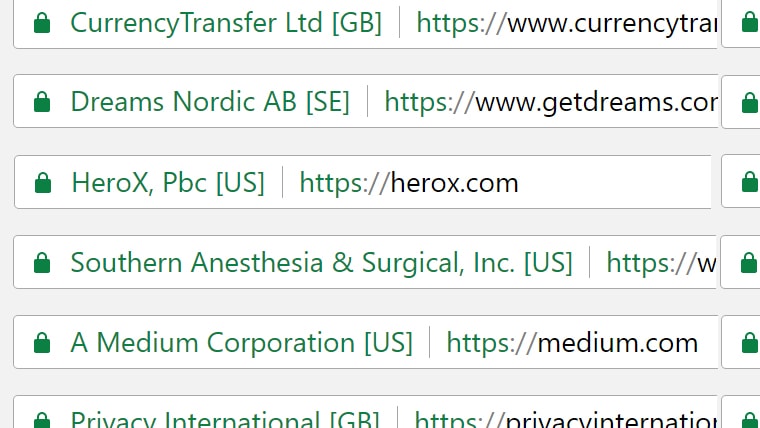 Customers' trust is one of the most important conditions for the success of any business. If you work online, the certificate of extended verification (EV SSL) will help to identify the site to potential customers, increase the credibility of the site, help protect customer data and protect your business from fishing attacks.

The name of your company in the browser line and the maximum possible verification algorithm will be a serious argument when choosing a company for customers. The status of business will rise to a new level, for more than reasonable money.
Moreover, the new algorithms of search engines are more loyal to sites with SSL certificates installed, especially extended verification. By issuing such a certificate to your site, you are guaranteed to improve your positions in the issuance and increase your audience.
Invest Market for more than five years specializes in the registration of EV SSL certificates. We will issue a greenbar you need jurisdiction as quickly and inexpensively as possible.
Certificates can be registered: Comodo, GeoTrust, Digisert, Symantech, Thawte, etc.